by Kim Paris, Melting Pot – Alternate Sundays, 8-10 am on Freeform Portland
Music lovers have had a rough couple of months, with the passing of several greats in the music industry in August and September. Although they are gone, their music lives on. Here is a tribute to some of the well-known musicians that left us recently, with links to their music.
Coolio: Rapper Coolio died in Los Angeles on Sept. 28th at the age of 59. His Grammy Award winning song Gangsta's Paradise spent 3 weeks on Billboard's Top 100, and was used in the soundtrack for Dangerous Minds, starring Michelle Pfeiffer. He rose to fame as a member of WC and Maad Circle in the early '90s before starting his solo career in 1994. Here is Gangsta's Paradise on YouTube: https://www.youtube.com/watch?v=fPO76Jlnz6c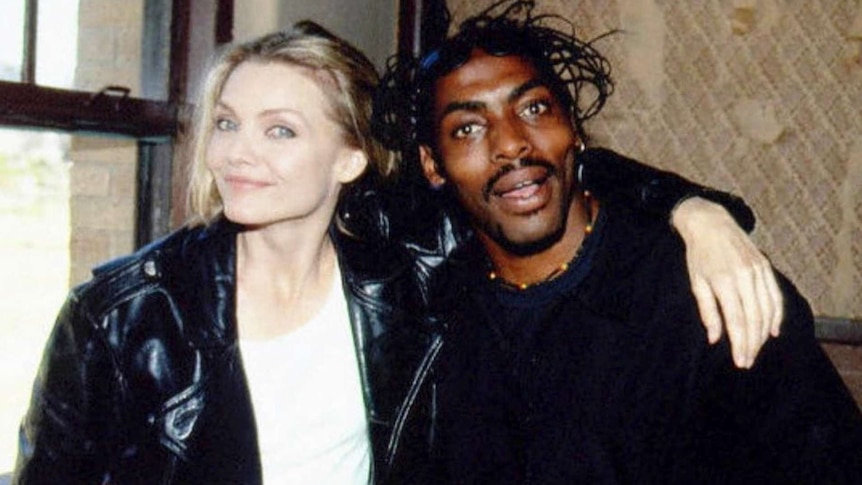 Pharoah Sanders: The influential tenor saxophonist revered in the jazz world for the spirituality of his work died at the age of 81 on Sept. 24th. Sanders developed his trademark sound as a member of John Coltrane's jazz group in the mid-1960's. He is best remembered for his collaboration with Alice Coltrane on Journey in Satchidananda in 1971. Here are 2 Pharoah Sanders concerts on FM Radio Archive: https://archive.org/details/fmradioarchive?query=pharoah+sanders
John Hartman: The death of drummer John Hartman, a founding member of The Doobie Brothers, was made public by the band on Sept. 22nd, although his family acknowledged he passed away on 12/29/21. Hartman played on all of The Doobie Brothers' major hits of the 1970s with both Tom Johnston & Michael McDonald, and rejoined from 1987-1992. Here are 5 Doobie Brothers concerts with John Hartman from the 1970s on FM Radio Archive: https://archive.org/details/fmradioarchive?query=Doobie+Brothers
Ramsey Lewis: We lost jazz pianist, composer, radio personality and three-time Grammy Award winner Ramsey Lewis on Sept. 12th at the age of 87. Ramsey was also a music educator, he founded the Ramsey Lewis Foundation and Ravinia's Jazz Mentor Program, and served on the board of trustees for the Merit School of Music and The Chicago High School for the Arts. His best known singles include The In Crowd, Wade In The Water & Sun Goddess (with Earth, Wind & Fire). Here's a 2006 episode of his PBS series Legends of Jazz on FM Radio Archive: https://archive.org/details/ramsey-lewis-legends-of-jazz-2006-wttw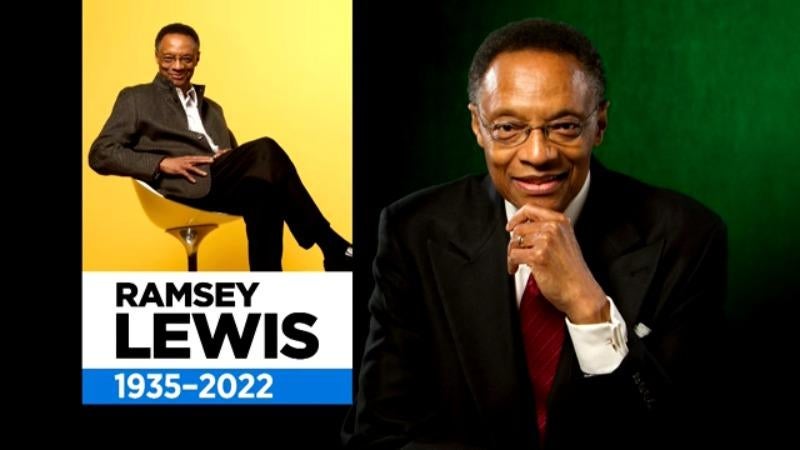 Joey DeFrancesco: Hammond organ virtuoso, trumpeter and saxophonist Joey DeFrancesco left us at the relatively young age of 51 on Aug. 25th. Joey signed his first record deal at the age of 16 and over the years recorded and toured internationally with David Sanborn, Bobby Hutcherson, George Benson, Arturo Sandoval, Larry Coryell, Pat Martino, John McLaughlin, Benny Golson, James Moody, Steve Gadd, Danny Gatton, Elvin Jones, Jimmy Cobb, Tony Monaco, John Scofield, Lee Ritenour, Joe Lovano, and also did session work with Ray Charles, Bette Midler, Janis Siegel, Diana Krall, Jimmy Smith, and Van Morrison. Here are 3 Joey DeFrancesco broadcasts on FM Radio Archive: https://archive.org/details/fmradioarchive?query=joey+defrancesco
Creed Taylor: American jazz producer and CTI Records founder Creed Taylor passed away on Aug. 22nd at age 93. Before he founded CTI, he had stints at Bethlehem Records, ABC-Paramount Records (including its jazz label, Impulse!), Verve, and A&M Records. In the 1960s, he signed bossa nova artists from Brazil to record in the US, including Antonio Carlos Jobim, Eumir Deodato, João Gilberto, Astrud Gilberto, and Airto Moreira. Here are links to CTI artist concerts and my CTI Jazz Special episode of Melting Pot on FM Radio Archive: https://archive.org/details/fmradioarchive?query=cti
Jerry Allison: American musician Jerry Allison was best known as the drummer for The Crickets and co-writer of their hits That'll Be the Day and Peggy Sue, recorded with Buddy Holly. He passed away on Aug. 22nd. His only solo chart entry on the Billboard Hot 100 was Real Wild Child, issued in 1958 under his middle name Ivan. Allison was inducted into the Rock and Roll Hall of Fame in 2012. Here's a video of Buddy Holly & The Crickets playing That'll Be The Day in 1957 on The Ed Sullivan Show, from YouTube: https://www.youtube.com/watch?v=9mDGcxbAusg
Olivia Newton-John: British-Australian singer, actress and four-time Grammy Award winner Olivia Newton-John passed away on Aug. 8th at age 73. Her music career included included five Number-One hits and many other Top Ten hits on the Billboard Hot 100. She co-starred in the musical film Grease with John Travolta, including two duets. Here they are together on You're The One That I Want on YouTube: https://www.youtube.com/watch?v=itRFjzQICJU
Lamont Dozier: Motown songwriter-producer Lamont Dozier died at the age of 81 on Aug. 9th. He co-wrote and produced 14 US Billboard Number-One hits and four Number-Ones in the UK. Dozier was a member of the Holland–Dozier–Holland songwriting/production team responsible for much of the Motown sound, with numerous hit records by artists such as Martha and the Vandellas, The Supremes, The Four Tops, and The Isley Brothers. Here's a tribute to Lamont Dozier on YouTube: https://www.youtube.com/watch?v=bri6lJ-wJhk
Sam Gooden: A founding member of the Chicago soul group The Impressions, Sam Gooden passed away at 87 on Aug. 4th. The Impressions were inducted into the Rock & Roll Hall of Fame in 1991, best known for their hit songs with Curtis Mayfield in the 1960s. Here's Sam Gooden in a vocal duet with Curtis Mayfield on It's Alright, on YouTube: https://www.youtube.com/watch?v=Y1LLwC7N1h8
Information for this blog was obtained from AP News, Wikipedia & FM Radio Archive.